Rethinking AIDS In Other Languages
Pryska Ducoeurjoly
—
Sida : voyage au pays de la serodissidence
— Décembre 2016 — Faut-il se soumettre à la trithérapie dès lors qu'on a été diagnostiqué séropositif? C'est une question vitale pour de nombreux séropositifs. Certains d'entre eux, après des recherches sur le web et mûre réflexion, ont décidé de sortir de la peur et de cesser leur traitement. Leur état de santé ne s'est pas forcément dégradé!
Renaud Russeil
—
SIDA Gate
— Dans ce dossier, Renaud Russeil commence par nous rappeler que le dépistage du VIH est une véritable fumisterie , particulièrement funeste pour les femmes et les enfants.
Jean-Pierre Discry
—
Le SIDA en 2013
— Un texte destiné aux médecins ignorants et aux personnes qui ont un test VIH+ et qui en sont préoccupés.
Peter H. Duesberg
—
L'invention du virus du sida
— Le VIH n'est pas la cause du SIDA… Le SIDA n'est pas sexuellement transmissible… Les médicaments antirétroviraux provoquent des maladies symptomatiques du SIDA…,
Résurgence
Renaud Russeil
—
Les Poppers, Cause Cachée du SIDA
— Jusqu'à la découverte du VIH (HIV), il n'y avait aucun doute : la chute de l'immunité était directement liée à un mode de vie excessif, combinant une toxicomanie dévastatrice à une sexualité débridée dans la très grande majorité des cas.
Renaud Russeil
—
SIDA: Le Film Qui Dérange
Renaud Russeil
—
SIDA: La Fin de L'Hypnose VIH
Renaud Russeil
—
House of Numbers: Un Film Décapant sur le SIDA
Le « VIH/SIDA » Virus virtuel ou Provocation du siècle? (Irina Sazanova traduit par PJ Dunbar)
: Ce livre constitue un exposé de mes opinions personnelles sur la question du VIH / sida et mon désaccord avec la théorie officielle qui affirme qu'il existe un virus de l'immunodéficience humaine (VIH) qui est la cause du SIDA et qui conduit à la mort. Ce désaccord s'est éveillé immédiatement en moi dès que la presse a commencé à parler d'un virus de l'immunodéficience humaine, et il a ensuite été renforcé par la concordance avec les conclusions auxquelles de nombreux scientifiques célèbres dans le monde étaient parvenus à la suite de recherches dont les résultats seront présentés dans le présent ouvrage…
Présomption d'innocence des virus (Irina Sazanova traduit par PJ Dunbar)
: Dès 1979, paraissait dans le numéro 5 de la revue "La Chimie et la Vie" ("Химия и жизнь"), un article très intéressant et instructif du Professeur K. G. Oumanski. Cet article, de nature à intéresser tout particulièrement les chasseurs de virus, car il s'intitulait « Présomption d'innocence des virus », non seulement n'a rien perdu de son actualité mais la situation que nous connaissons aujourd'hui, du fait de la lutte visant à libérer l'organisme de toute menace virale ou bactérienne, ne fait que mettre en relief sa pertinence.
LES DIX PLUS GROS MENSONGES SUR LE SIDA: Interview du Professeur Etienne de Harven et de Monsieur Jean-Claude Roussez (ainsi que du Professeur Luc Montagnier, Prix Nobel de science médicale 2008). Une émission proposée et présentée le 5/5/10 sur NoName TV par Bahran depuis le Bureau de la Dissidence.


1ere Partie 2eme Partie 3eme Partie 4eme Partie


Ruban Vert (par P.J.Dunbar)
: Virusmania et Journée mondiale du SIDA: Une démystification s'impose…mais existe-il encore, à l'heure actuelle, des esprits suffisamment indépendants et critiques pour résister au bourrage de crâne omniprésent que nous subissons depuis des années?…
Les dix plus gros mensonges sur le SIDA
: Interview du Professeur Etienne de Harven au sujet de son ouvrage "Les dix plus gros mensonges sur le SIDA" réalisée en janvier 2008 par Monsieur Jacques Lemaire, animateur de l'émission "La Pensée et les Hommes", et diffusée en octobre de la même année par la Radio Télévision Belge (
rtbf.be
)
L'hypothèse VIH-SIDA inappropriée au SIDA sud africain: Une nouvelle vision des choses
Peter H. Duesberg, Joshua M. Nicholson, David Rasnick, Christian Fiala, Henry Bauer
LE SIDA: Réflexions médico-légales et politiques à la lumière des travaux des ProfesseursGeorges MATHE (France), Peter DUESBERG (U.S.A.) , Charles A. THOMAS Jr.(USA), Eleni PAPADOPOULOS ELEOPOULOS (Australie), et autres…
Jacques Vitenberg, Avocat à la Cour, Barreau de Paris
Parlez donc, Professeur Montagnier!
(Speak out, Monsieur le Professeur Montagnier!)
(
Djamel Tahi
)
Maria Papagiannidou, author of Goodbye AIDS!, and her husband are interviewed on the Greek televisinn channel Alter. She explains the unreliability of the tests for HIV and the toxicity of HIV drugs.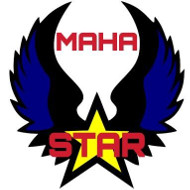 MAHA STAR
is a group of HIV/AIDS rethinkers in Indonesia, founded on February 28, 2016. It has tens of thousands of
Facebook
members, and dozens of witness testimonies from survivors about the antithesis of the doctrine of HIV/AIDS. It's work is supported by information updates about healthy development in medicine and politics.
The organization opposes the misguided doctrine which blatantly states that HIV causes AIDS and that ARVs are the only solution. It will provide more accurate information about HIV, AIDS, ARV and also about general health. It strongly opposes the use of HIV, AIDS, and ARV for the profit of the pharmaceutical mafia.
The movement is supported by the work of Luc Montagnier, winner of the Nobel Prize in Medicine and Physiology for discovering cellular objects later named HIV. He has stated that these objects are not dangerous and can be removed by improved nutrition and proper water. Secondly, Kary Mullis, Nobel laureate in chemistry for discovering PCR techniques, who stated that HIV does not causes AIDS and its existence should be questioned.
Portuguese
Rethinking AIDS Portuguese
É necessário permitir a todos as Pessoas, que apenas conhecem a língua Portuguesa, o acesso ao conhecimento científico que mostra o outro lado da estória
Russian
Выскажитесь, господин профессор Монтанье!
(Speak out, Monsieur le Professeur Montagnier!)
Джамиль Тахи (
Djamel Tahi
)
Resume of RA 2009 Conference
– Translated by Irina Sazanova.
Сеть людей, причисляющих себя к ВИЧ-диссидентам
Network of people who consider themselves HIV dissidents with information about why HIV doesn't cause AIDS, news items, articles, books reviews, videos, photos and a place to share your story about HIV/AIDS.
ВИЧ СПИД - ВЕЛИЧАЙШАЯ МИСТИФИКАЦИЯ XX ВЕКА, ВИЧ НЕТ
A Russian language social networking page for AIDS rethinkers with thousands of members.
Spanish
SUPERANDO EL SIDA
Superando el Sida es una red internacional de personas que no comparte la explicación oficial sobre el Sida, ni su ecuación: VIH = SIDA = MUERTE